One Day: $75.
Time: 9:00 a.m. to 4:00 p.m.
1/2 Day: $40
Time: 9:00 a.m. to Noon, or 1:00 p.m. to 4:00 p.m.
By the Hour: $15/hour
Materials:  Yarns are purchased at The Yarn Shoppe.
Instructor:  Teri Inman has been a recreational knitter for more than 35 years and continues to add to her repertoire of knitting skills.
Students Bring: Knitting needles if you have your own,  Adi Turbo needles are available at The Yarn Shoppe.
Workshop Descriptions
The Basics:  Learn casting on, knit, purl, increase, decrease, binding off.
Cables:  Create visual and textural interest in your knitted creations with cable needles.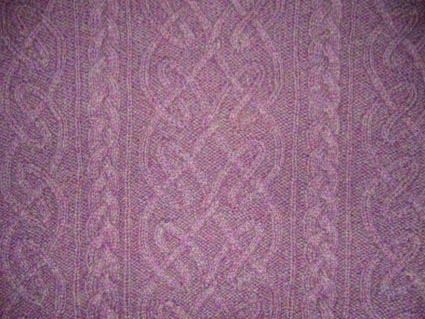 Lace:  Easy to learn techniques create this lovely open work for shawls and scarves.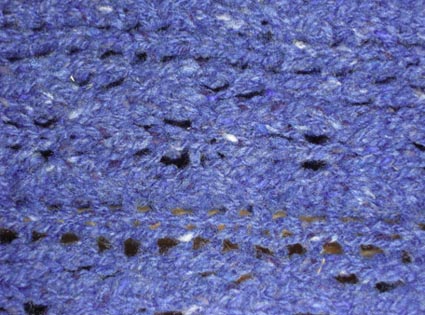 Socks:  Knit two socks at a time on one circular needle!  Thin or thick, plain or fancy.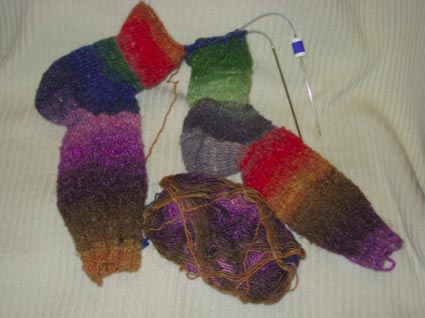 Mobius:  Knit an eternal circle neck scarf.  A great beginner project.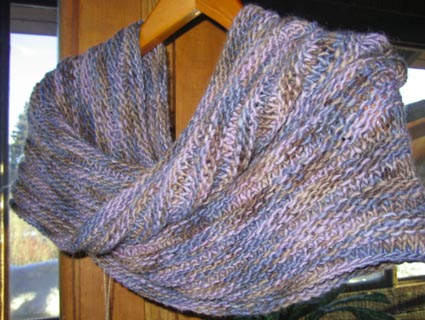 Burly Spun Hat:  A quick and easy project for beginners knitted on large needles with the incredibly soft Burly Spun yarn. Enough yarn in the skein for a scarf, too!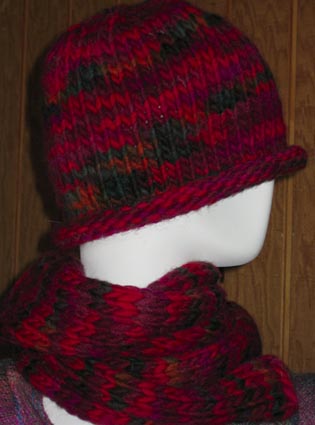 Brimmed Hat:  Knit this brimmed hat and finish by felting to size.

Booties:  A great way to learn to knit socks, these booties are quick to knit and are finished by felting.
Entrelac:  The challenge of Entrelac de-mystified!  Knit a hat or a scarf.
Sweaters/vests:  Pick a pattern or book from The Yarn Shoppe.  We'll get you started.